Various/Onna Carr
Never Say Never: My Foray into Online Dating Part 2
Updated: Oct 29
Post by Onna Carr
But then Bob set me down, about a year-and-a-half ago "to talk"--code words for broaching a subject I did not want to talk about, and said I needed to rethink things in my no date/no marriage decision because I might not "be there" for someone. I told her that was very sweet of her to say, but nope, not my thing as I was certain all considered my Other Half if they even existed had found a better person to be with, all considered.
Then, a few months later, when Bob got settled into her life, a good friend of mine took me aside and said, "Onna, Bob is now an adult and has started her life with her partner. You can marry, and have the kids, and have bio kids--that is feasible." And again, I said, no, because even if I removed the issues--hearing/asthma/memory loss, there was still the fact that my Other Half would have to be OK with the dreams and goals I have. A couple of years in the culture had taught me two things--most single guys do not want to move to where I am living overseas--ergo, nah, I don't think so.
Then, a couple of months later, my best friend decided to drop into one of our 2-3 hour chats that he knew I was busy, but what if, by chance, I met a guy who loved analytical women, the chances of which with my move to Asia were much higher. I again, said nah, not likely, and that yes, I was indeed very busy.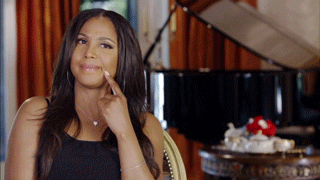 Do you like what you are reading? For more Monday, Wednesday, and Friday Finds blog posts, click here. You can share via social media through the social buttons (#MondayWednesdayFridayFindsBlog#MondayWednesdayFridayFindsBlog on Facebook or @MonWedFriFindsBlog on Twitter). If you would like to contact us, to subscribe for email notification about new posts, or to feature your own work, please contact us here. To follow our Monday, Wednesday, and Friday Finds Facebook Page, click here.